Meet Our Team
Jay Reddon
Jay A. Reddon, CPA has been an owner of Reddon, Koehn & Associates, CPAs P.C. since 1995 and is the firm's managing director. With over 30 years of accounting and consulting experience, Jay represents a diverse client base and concentrates on providing tax and small business consulting for individuals and their businesses. Jay advises on all stages of the business life including entity selection, reporting and tax issues, retirement planning and succession planning. His experience includes tax compliance, year end planning for closely held entities and personal income tax planning and their ownership. Jay is also able to advise and assist with business valuation, litigation support and estate tax and planning issues.
Jay is a Certified Public Accountant, a member of the American Institute of Certified Public Accountants and the Wyoming Society of Certified Public Accountants. After graduating from Riverton High School he earned a Bachelor of Science degree from Dickinson State University with concentration in accounting and finance.
Jay has been and continues to be an active member of Riverton and the surrounding area. Jay is currently serving as a member of the Central Wyoming College Booster Club and Treasurer of Wind River Development Company. He is past Grand Knight with Knights of Columbus, past King and member of Wild West Winter Carnival, Past president of Riverton Railroaders, past president of Riverton Country Club, past president of Riverton High School Booster Club, past treasurer of Central Wyoming College Foundation and past treasurer of Riverton Elks Lodge, graduate of and past board member of Leadership Fremont County. He has also served in varying capacities in other ambassador organizations, lions clubs, Chambers of commerce and numerous civic and non-profit entities, and has coached several youth sports teams.
Jay and his wife Jill have two children, Meagan and John. Jill holds an MSW from University of Wyoming and is a Social Worker at Riverton High School, Meagan is an English teacher at Riverton High School and John is currently attending the University of Mary pursuing a doctorate in Physical Therapy.
Jay's main interests included hunting, back country snowmobiling and almost anything that includes family and friends.
Travis Koehn
Travis Koehn is a director of Reddon, Koehn & Associates, CPAs P.C. Travis was hired as a staff accountant in January 1998, and became a shareholder in January 2004. During his time with the firm he has concentrated on tax preparation, financial reporting, small business consulting and Non-Profit tax compliance. Travis is a University of Wyoming and Riverton High School graduate. He is also a member of the Wyoming Society of CPAs, and the American Institute of Certified Public Accountants.
Travis is an active member in the community. As a Riverton Kiwanis Club member he has served as a board member and has gone through the leadership chairs as 2nd Vice President, Vice President, President, and Past President. The Riverton Kiwanis Club was recognized as a Distinguished Club during his Presidency. He has also served as the Riverton Kiwanis Club's treasurer for 4 years. He has held the office of treasurer while serving on both the Fremont County Recreation Board (9 years) and the Riverton Chamber of Commerce (3 years). Travis is also a graduate of Leadership Fremont County, and served as a board member. Along with these civic organizations he has volunteered as a coach in local youth sports.
Travis and his wife Suzie have three children, Kaitlin, Rylan and Payton. Travis' biggest hobby is spending time with his family and watching his kids play sports, piano and dance. He is a supporter of all University of Wyoming athletics, but he especially enjoys football. He truly enjoys Wyoming for it's wide open spaces and honest hard working independent people. Travis likes to take advantage of as many of the Wyoming outdoor opportunities available as he can.
Sean Jordan
Sean Jordan is a director of Reddon, Koehn & Associates, CPAs P.C. He was hired by the firm after he earned his masters degree in Accounting from the University of Wyoming in May 2005. He became a director on January 1, 2015. He is also a member of the Wyoming Society of CPAs, and the American Institute of Certified Public Accountants.
Sean grew up in Rawlins Wyoming where he attended Rawlins High School and graduated in 1999 as part of the top 10% of his class. During his youth he was very involved in physical activities including martial arts.
Sean is a very active member of the community and has offered his time as a volunteer with Riverton Swim Club and other organizations and helps in community events. He has served on the Board of Directors for Leadership Fremont County, Riverton Chamber of Commerce and other Non-profit organizations in the Fremont County area.
Sean has been married to his wife Tina since 2006 and together they have two children, Alex and Zach. Away from work he spends his time with his wife and two boys. His family enjoys nature and spends most of the daylight hours outdoors hiking, camping, fishing, hunting. Other hobbies include marine aquaculture, landscaping, and various forms of art.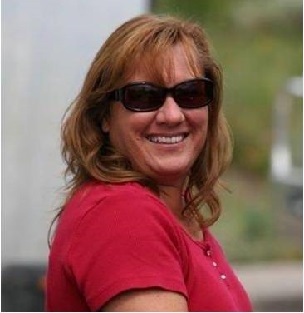 Brenda Lynch
Brenda joined the team at Reddon, Koehn & Associates, CPAs P.C. in January 2007 as a receptionist and administrative assistant. She remembers that first tax season was fun, but challenging. After her first tax season she transitioned to the Bookkeeping Department and has many clients to keep track of on a monthly, quarterly, or annual basis. Brenda jokes that the accounting industry has taught her that you always know what day it is because there are constant deadlines.
Brenda was born in Dickinson, North Dakota, but moved to Riverton when she was three. She is a Riverton High School graduate and Central Wyoming College graduate with a bookkeeping/accounting diploma.
Brenda has been married to her high school sweetheart Robert (Bob) since 1986. They have three children, Kayla, Kacie, and Michael. She was very active in 4-H, FFA, coaching soccer and T-ball when her kids were young. Brenda enjoyed watching her kids show pigs at the county fair, race motorcycles and playing sports. She followed them to every event, home and away.
Her hobbies include spending time with her family, camping, ATVing in the mountains, snowmobiling, NASCAR races, and just about anything outdoors.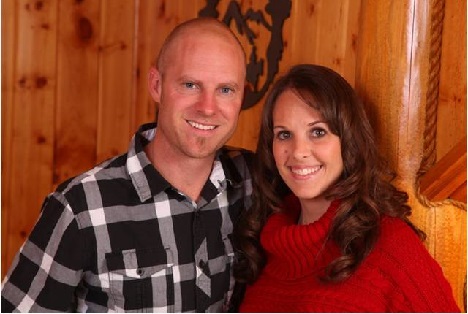 Amity Leseberg
Amity Leseberg is the Firm Administrator at Reddon, Koehn & Associates, CPAs P.C. where she primarily focuses her attention on meeting the needs of clients and staff. Amity has extensive experience in administrative support, having worked in a wide range of offices from the medical field to real estate. She joined the staff at Reddon, Koehn & Associates CPAs PC in 2011.
Amity grew up on a farm in western Nebraska. Upon graduation, she moved to Riverton, Wyoming and attended Central Wyoming College. Amity has had the pleasure of living in several different parts of the United States but returned to Riverton to settle in 2009.
Amity enjoys spending time with her husband, Shayne, and their Weimaraner, Bentley. Her hobbies include gardening and exploring the great outdoors in their Polaris RZR.
Colton Pollard
Colton Pollard is a Staff Accountant at Reddon, Koehn & Associates, CPAs P.C. He was hired by the firm after he earned a bachelors of science degree in Business Administration and his Master of Accountancy degree in 2015 from Rocky Mountain College in Billings, Montana. Colton is eager to continue to learn tax law and become involved in the Fremont County community.
Colton grew up in Riverton, Wyoming where he graduated from Riverton High School in 2009. Colton played four years of collegiate soccer at the collegiate level while he pursued his degree.
Colton is eager to get involved in the community by volunteering with organizations in the near future. Colton also hopes coach a variety of sports at the youth level.
Colton has been with his wife Shannon since 2014 and is excited about their future together. Colton spends the majority of his free time playing sports or hunting/fishing with his friends and family. Colton's family includes his mother, father, grandma, two sisters, two brother in laws, four nephews, and two nieces.
Jennifer Binstock
Jennifer Binstock joined the team at Reddon, Koehn, & Associates, CPAs P.C. in December 2016. She was hired to assist in both the bookkeeping and tax departments.
Jennifer comes from North Dakota. She graduated from the University of Mary in Bismarck, ND with a Bachelors degree in accounting and a Masters in Business Administration. While working towards her MBA, Jennifer became a licensed CPA.
Prior to joining Reddon, Koehn & Associates, CPAs P.C. Jennifer worked as an Accounting Supervisor, Financial Analyst, and Internal Auditor at a publically traded company involved in construction, utilities, and oil exploration & production. She was also the past President and Treasurer for the local chapter of the Institute of Internal Auditors.
Jennifer enjoys "home projects", camping, fishing, and hanging out with her little pup. Jennifer looks forward to working with the staff and clients of Reddon, Koehn, & Associates and seeing what Riverton is all about!
Christina Russell
Christina Russell joined Reddon, Koehn & Associates CPAs, PC in October 2017 and she is the administrative assistant. Christina greets visitors and creates a welcoming environment. She also organizes and maintain files and databases in a confidential manner. Before starting at Reddon, Koehn & Associates CPAs, PC she worked at her family business, Rugged Werx, in the office. She also has worked as an office manager and vet technician at a local veterinary practice, and she was also a real estate sales associate.
Christina grew up in Riverton and graduated from Riverton High School. She married her husband Matt in 2005 and they have a daughter, Mindy. Christina enjoys watching her daughter participate in sports, horse shows and 4-H activities. She also likes to spend time with family and friends outdoors.
Tiffany Grant
Tiffany Grant is a staff accountant/bookkeeper at Reddon, Koehn & Associates, CPAs PC where she assists in the tax and bookkeeping departments. She joined the firm in the fall off 2018. She received her Bachelor of Science in Accounting at the University of Wyoming and is a Certified Public Accountant. Tiffany was born and raised in Jackson where she graduated from Jackson Hole High School. She has worked in the private and public accounting fields and has also owned her own businesses, a carpet store and a daycare.
Tiffany moved to Pavillion with her family in 2016 and has two wonderful boys, Dylan and Derek. Tiffany's hobbies include spending time with her family, camping, barrel racing, hiking and being outdoors. She enjoys traveling to watch her boys compete in their favorite sport, bull riding.
Jessie Oerter
Jessie Oerter was born in Bakersfield, CA and moved to several states before her family settled in Dubois in 1994. Growing up in Dubois, Jessie played volleyball all through school and was a volunteer EMT. After graduating high school in 2006, Jessie moved to Riverton to attend the nursing program at CWC while working in the ER. After a career path change, Jessie spent the next 8 years working as an accounts receivable and payroll clerk for a local business. During that time, she became a certified warranty administrator and began attending WGU as an accounting major.
Jessie and her husband, Royden, own land along the river bottom and enjoy spending time at home, raising their 3 boys. Other hobbies include fishing, traveling and being outdoors.